Message of Vice Chairman &

Sr. Principal
"Education is what remains after one has forgotten what one has learned in School"
- Albert Einstein
My beloved prospective parents, thank you for considering Mar Thoma Schools for your childs future. Mar Thoma schools have always been focused on instilling ethics in each and every child that will empower them to be valuable citizens of the nation. I staunchly believe that an investment made in Mar Thoma School education will pay many dividends through life. We, irrespective of a childs background or caliber, make sure that he/she is groomed and nurtured in a way that they can enable them to stride into adult world independently, confidently and responsibly. Our goal is to ensure that all students become critical thinkers, active problem solvers, inquisitive readers and diligent researchers. We understand the importance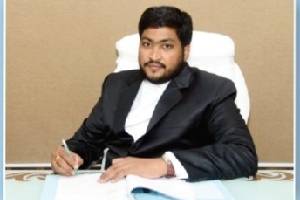 Rev. Toms Ninan
Vice Chairman & Sr. Principal
of balance and thus encourage our students to participate in various extra curricular activities. Our dedicated teachers and staff work closely with students to reach their potential in areas of sports, arts and music.
I am grateful to our parents for their sincere involvement in the school and request to continue to do the same. Without their single-minded cooperation between the school and home, we cannot offer holistic education towards which we are striving for. I look forward to the same collaboration and support we have been receiving all these years from the parents and teachers & staff so that we can embrace all challenges with confidence, fortitude and steadfastness.I invite you all to join this endeavor with blessings and prayers.
Rev. Toms Ninan
Vice Chairman & Sr. Principal